attention: this gonna be quite a long entry.it will be flooded with pictures and photos. basically you are looking into my computer's photo album. some can't be shown (too ugly) and some are nice to remember. so nice of me to expose it now. so go make some coffee or sandwiches k.
i was randomly looking for that particular picture folder, that contains all the pictures of my earrings. yes, i need to post it up to lelong.com.my to sell it away. suddenly, i realize something.
.
.
.
.
.
.
.
.
.
.
.
.
my pictures and folders were all unorganized!!!!!!!!! that's why i couldn't find it. oh god. i think those folders are all named from New Folder (1) to New Folder (n). (n=the last unkown number). yes i'm happy that it gives me the oppurtunity to look back all the old photos
that i've taken
while searching for that particular picture folder . some were candids, some were self-camwhores, some were ridiculous, and some were semi-naked (cannot expose this). wtf. and this is the only entry that you're able to see my ugly sides. o.O
and tada!!!! all these pictures strike me all of a sudden to blog about them. since i've been away from my blog so long, so may i shower and flood it with pictures ya!
wait. where's your coffee/milk/milo/orange juice?
where's your sandwiches/roti canai/toast/maggi mee?
or even pop corns and soft drinks? wtf
or that metal thing to korek your ear shit? wtf
.
.
.
.
.
.
.
.
.
ok here it starts.
notice: these photos are not involved in any photo-editing or photoshop.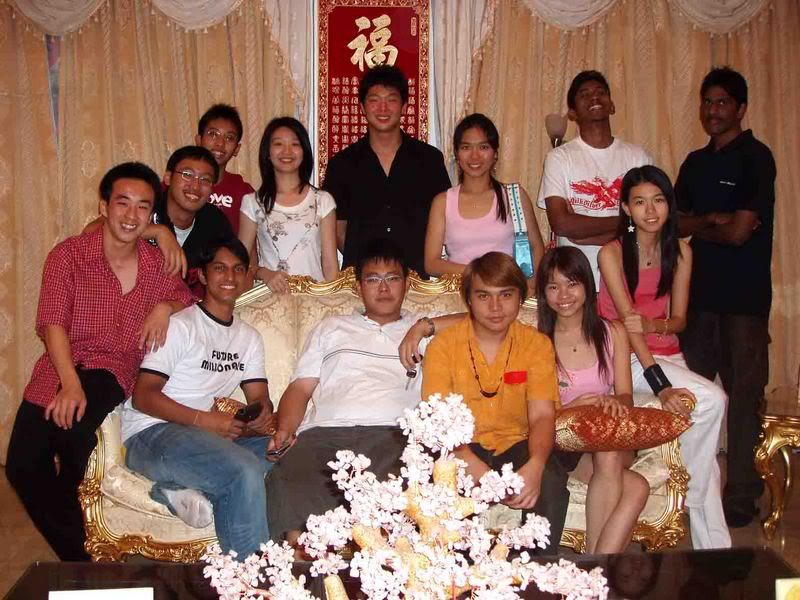 i've no idea why this picture ended up in my computer. and the main thing is I'm not in the picture!!!!!! anyway those are my ex school mates. the place of this picture is my good buddy's (orange shirt) house. his freaking big bangalo in kota kemuning. obviously they were having fun, celebrating chinese new year. Where was i during that night eh?
HAHAHAHHAHAHAHAHAHAHAHAHAHAHH!!!!!!!!!!!!!!!!!!!!!!!!
i don't know why i have to laugh when i see this picture!!
i swear to God that no one has ever seen my 18th birthday pictures!!! except Johan - cause he's the photographer.
that night, my hair turn out to be sooooo messy and ugly! i went to my aunt's saloon to perm my hair (not digital perm) and i don't know why it will turn out like that! it's so frizzy and tangle up. i tried to use some hardening gel to twist it but in the end it looked like some aunty that just had her steaming machine burst out with flames in the air! Hohohohohoho!!! and look at my makeup! wtfff! my eyebrows were badly shaped, my lips were too red, and why my face so fat??? ok not funny.
to those who came to my party : now you should understand why i never post my 18th birthday pictures up in friendster.


yeala i'm kinda sad that my sweet 18th birthday's photos didn't look great. damm it i defintely have to look great in my 21st birthday's pics.

okay beside me is my friend - ron. he was the one that involves me to a car accident - of course, driven by him. and that accident happened not long before my 18th birthday. i was wearing this dress, with jeans as my bottom - to cover my deeply cut wound.
omgggg. so funny!!!!!

now i understand why he "rejected" me!! ok for your information, i had a crush on him last time. we had a fling for quite some time (not couple) but ended up he chose to be the first guy to "reject" me during christmas eve. still, when he came to my birthday party, it was so awkward to see each other. erhem. but whatever, i have a great bf now. huhu. i think i'm over brutally honest to you all lah! why am i so ugly wan.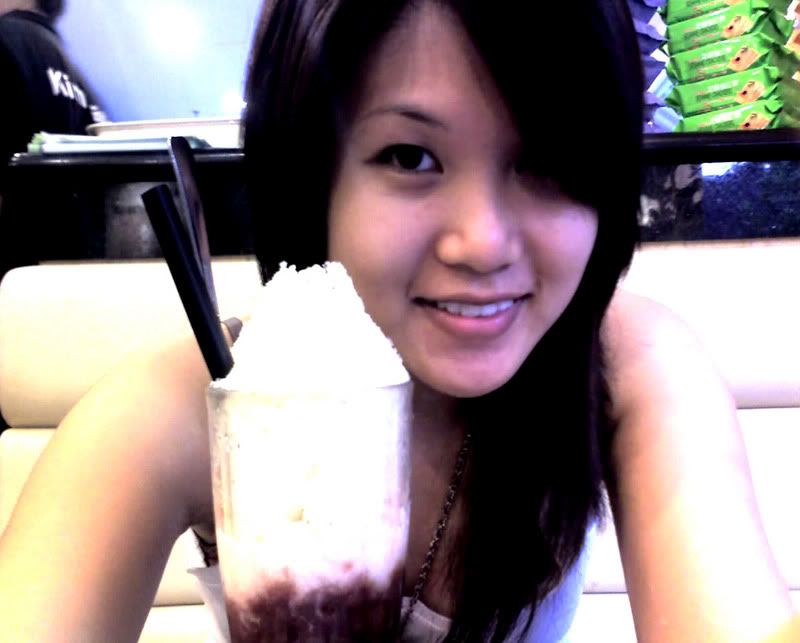 this is me! having dinner with my bf at kim gary. i think i look nice in this hair la. and this is the photo that my bf keep showing off to his captain and colleagues. and everyone say im chun! *wide smile*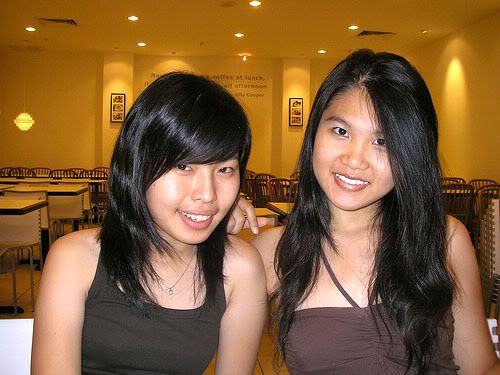 ex classmate gathering! this is how i look when i have superrrr long hair. aint good right? if you don't have natural curl hair, even you got your hair permed to perfect, few months later it will become like this. sad la.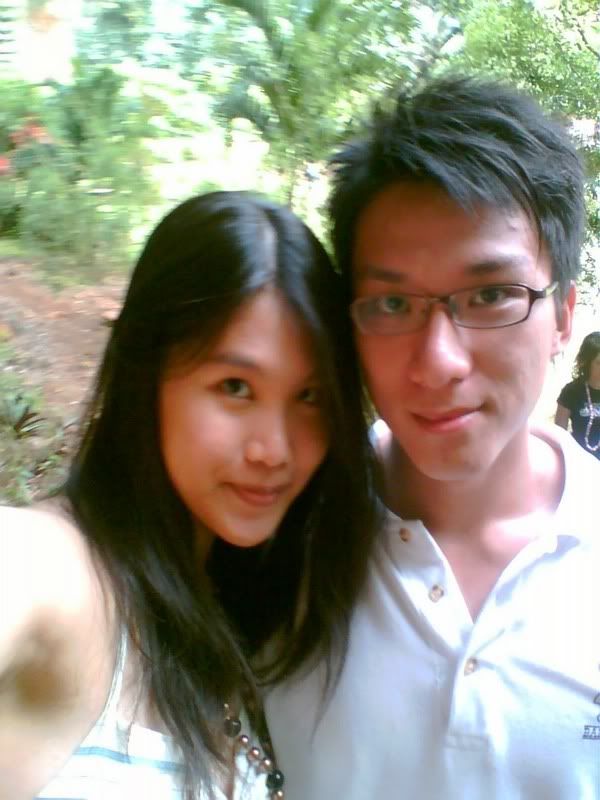 wtf. my bf always get jealous when he sees this picture. but we two look match eh? i think my hair looks nice.. holiday trip at ipoh - juen's hometown.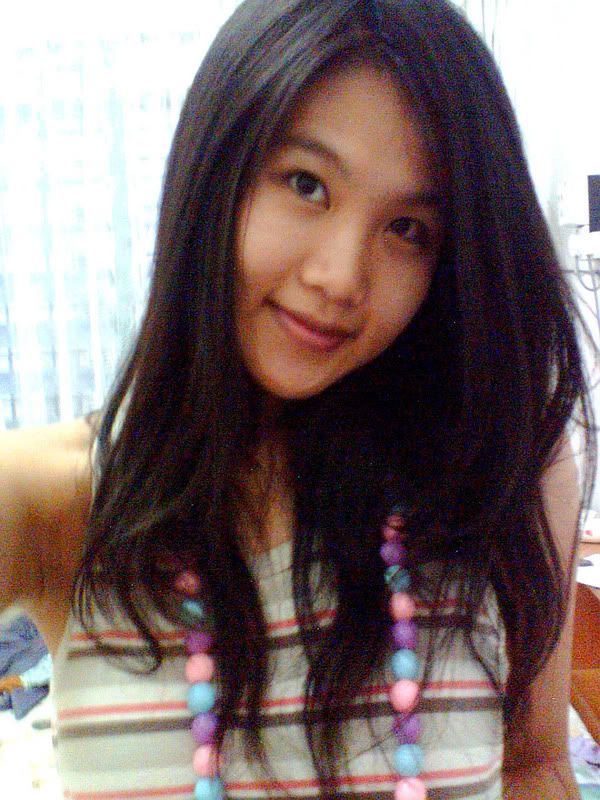 wavy hair wavy hair!! at juen's house, wearing jia li's colorful necklace.
one thing i hate about my hair is, i have this dead parting. and that parting has been kept from standard one till now! no doubt that my front hairstyle always the same. cause i can't change my hair parting already. teach me howwww to change it. should i shave those dead hair and let it grow back again? so that i can change to whichever side i want. *frowning* you'll notice every picture of me, my parting is always the same.
i have a folder that keeps all the weird photos. such as this: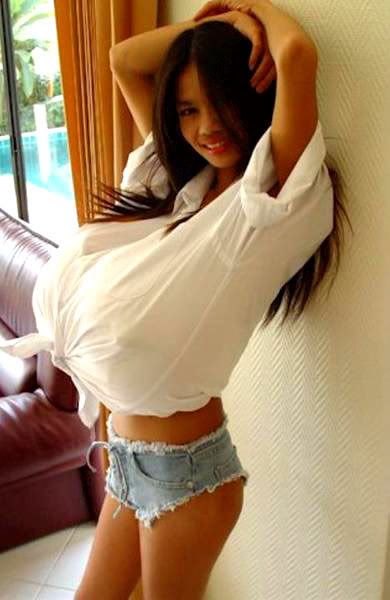 i grabbed this picture from friendster. she's a philiphino i guess. but what happen to her boobs!!!! where got people's boob so big untill that extent? even pamela anderson can't compete with her. and this!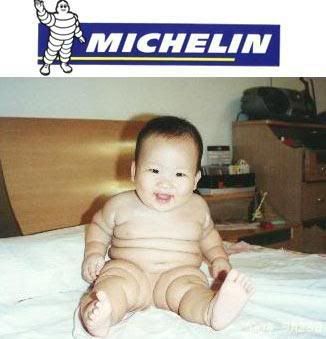 where got baby so fat untill that extent one! so many layers of fat. i bet he/she was not born out from the hole =S. absolute michelin's ambassador.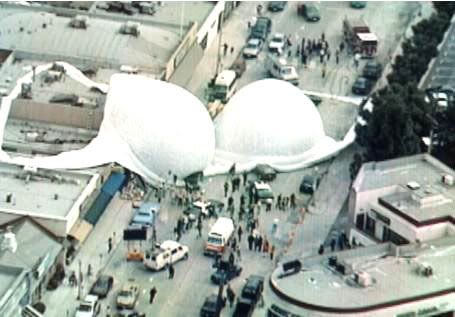 this is worse. so kua cheong. *enlarge eyes* that gigantic XXXXXXL bra can cover the whole street, blocking people's traffic.
i think you wouldn't want to see this. this is how ron's car looked like after the accident.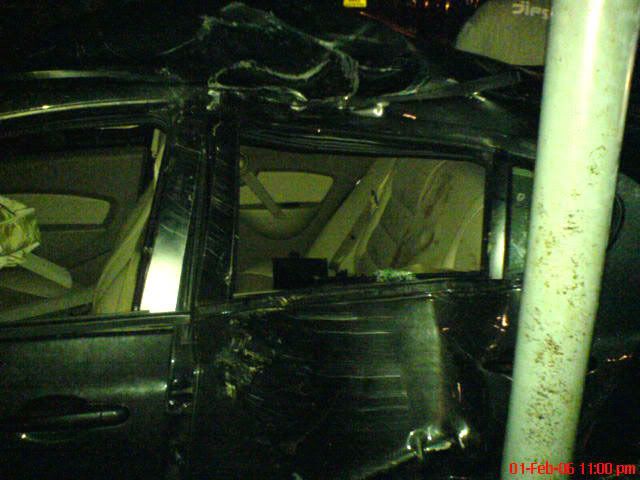 i was sitting in the front and my best friend was sitting at the back. see thos blood smeared on the back seat? what a nightmare. the car was later reported as total loss!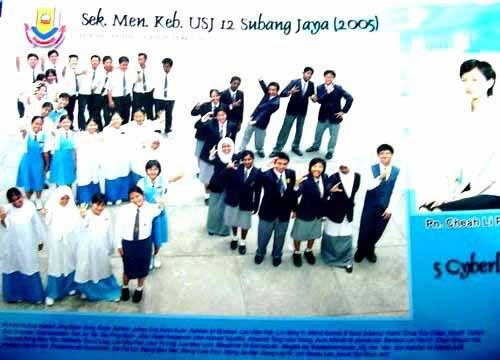 my secondary school class photo!! awwwwww.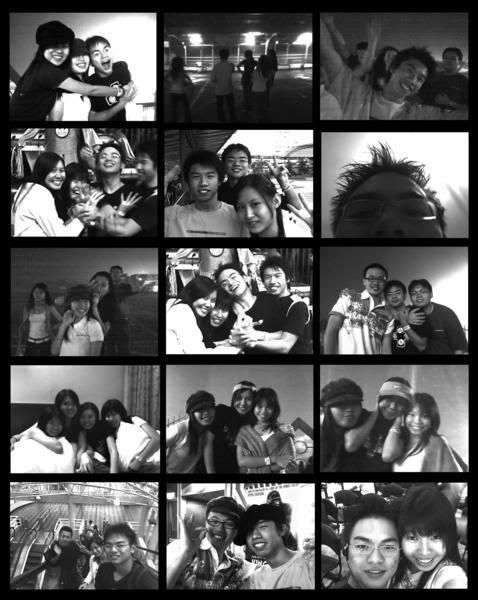 my first genting trip with friends!!! my photoshop skills not bad huh. =)
this picture is nice right! i mean the way we pose in front of the mirror in my room. we were grooming ourselves, preparing to go out to celebrate wei wern's birthday at magical theatre.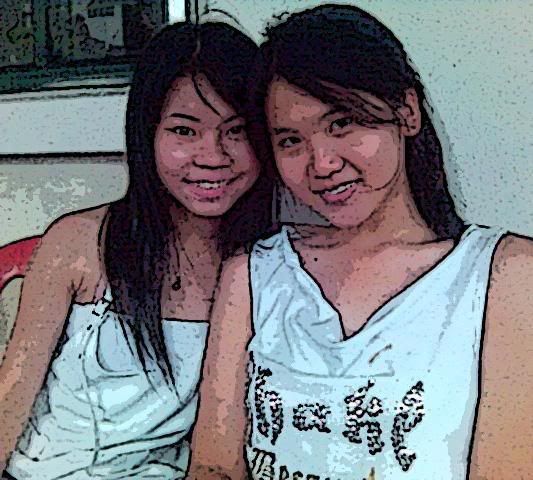 ok this picture has some editing but i swear it's just the effect being edited! taking picture with my best friend. untill now, she's my darling friend - shin yee, who shares her secret with me always!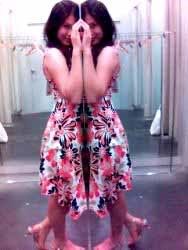 i don't understand why i can pose in such a wayyyy! actually i was just trying out this dress in urban and co (shin yee's working place). ok so in the end i bought the dress -_-" but my hair chun right! right right rrrrrrrighttt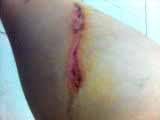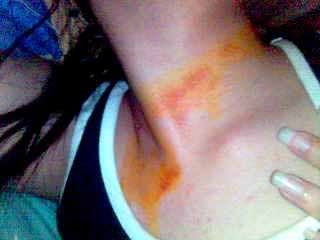 wooaaahhhh! see how deep is my wound! notice the blueblack part? can you imagine getting this kind of injury! *nostalgic nostalgic* and my neck part, it was hurt by the seatbelt. the momentum was too high untill it hurt my neck so badly (looks like i was strangled by someone and then got murdered, or i hung myself up with a rope and was luckily saved by a handsome prince in time!) haha. i can be a corpes model already.
i wanted to edit this picture so badly (make myself thin) but i'd already said all the pictures here are not supposed to be edited (because if it's edited, it wouldn't be a memory to remember already). this picture shows that i was fat when i was 17 years old. where can edit all the pictures and later tell everyone that every year i'm a slim and pretty girl one! and most importantly, the bikini was bought at watson for rm15 only! haha. no thanks to the bikini, the padded sponge kept running out when i got myself into the pool. =( and that's johan la. but he's way more fit now as he played tennis starting this year.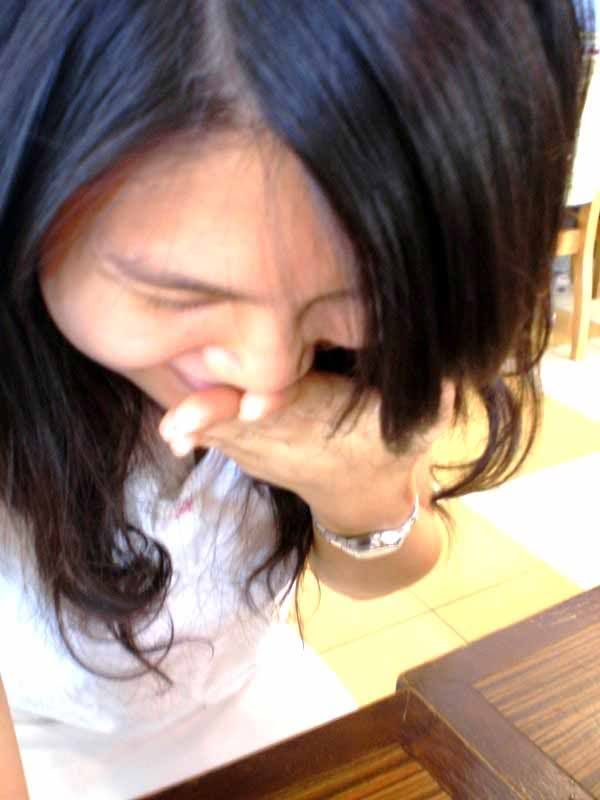 guess what? i camwhored this picture. i just don't understand why would i do such pathetic thing when i'm bored.what is this picture about? acting like a shy girl? smile like this to cover my bad breath? what the hell.
AAAAWWWWWWWWWWWWWWWWWWWW.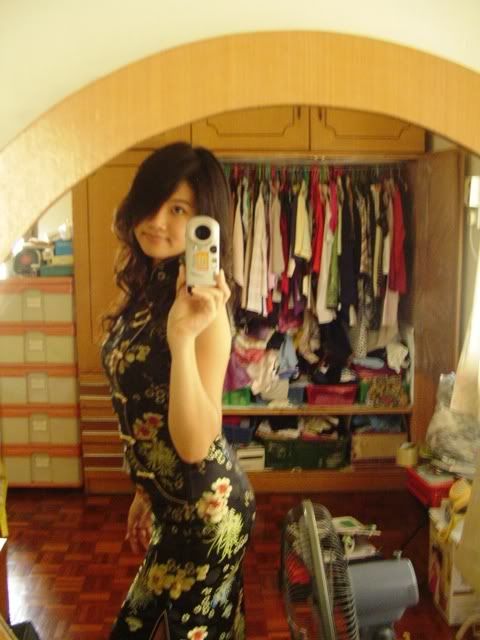 trying out my bf's mom's cheongsam. her clothes are 10 times more than me, and still she said they are not enough. next time when i'm a mother, i will be the most fashionable and sexy and hot and cool and gorgeous motherrr!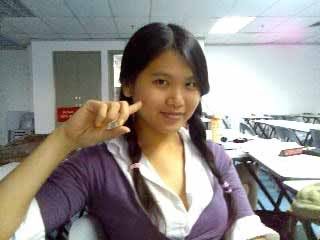 WHAT THE HELLLLLLLLLLLLLLL!!!!!!
what the fuck is this?????? my friend purposely tied my hair into ah lian's hairstyle, and i got so hyperactive after lecture class, and acted cutee!!!! i really look ah lian lahhh!!
what the fuck.to be honest, this is the most ugly picture in my comp.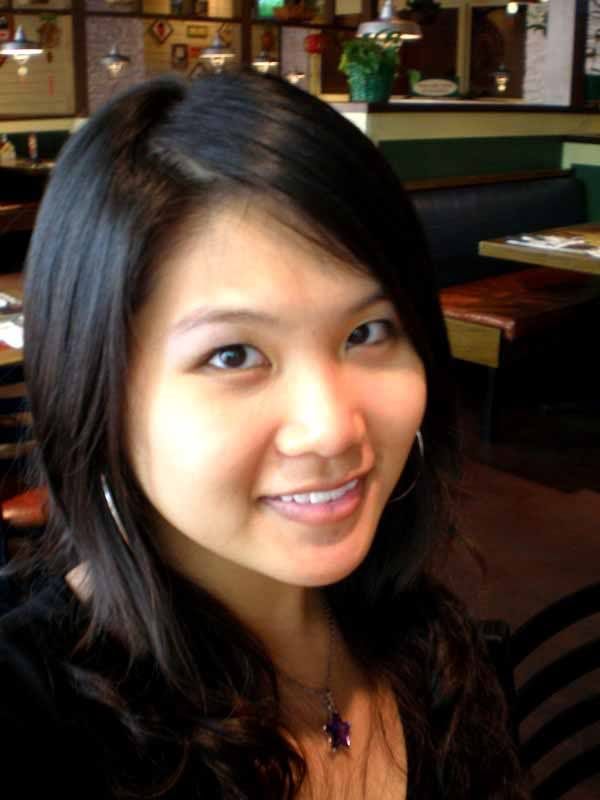 this picture was taken during my 19th birthday! hoho sooooo far more better than my 18th birthday right!!! i look more pretty than when i was 18 rightttt! wtf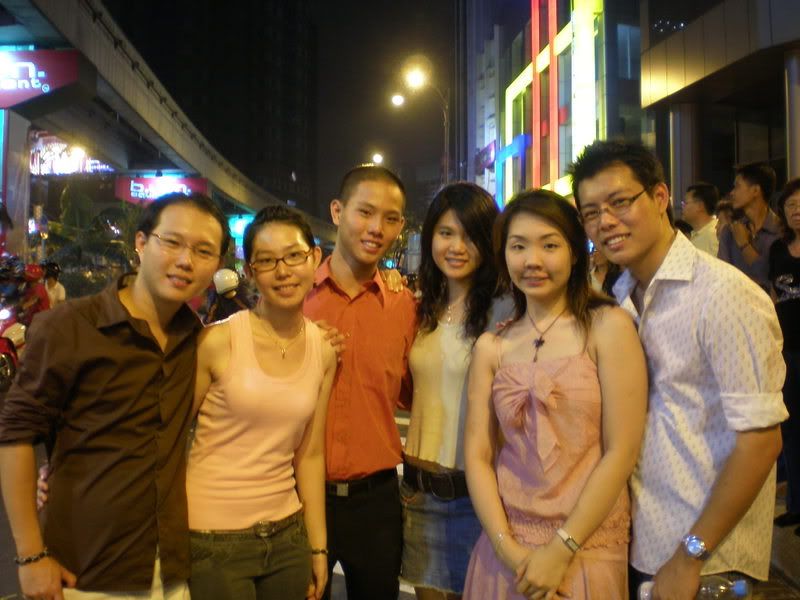 celebrating christmas eve 2006 with my boyfriend's siblings at jalan bukit bintang. so sweet!!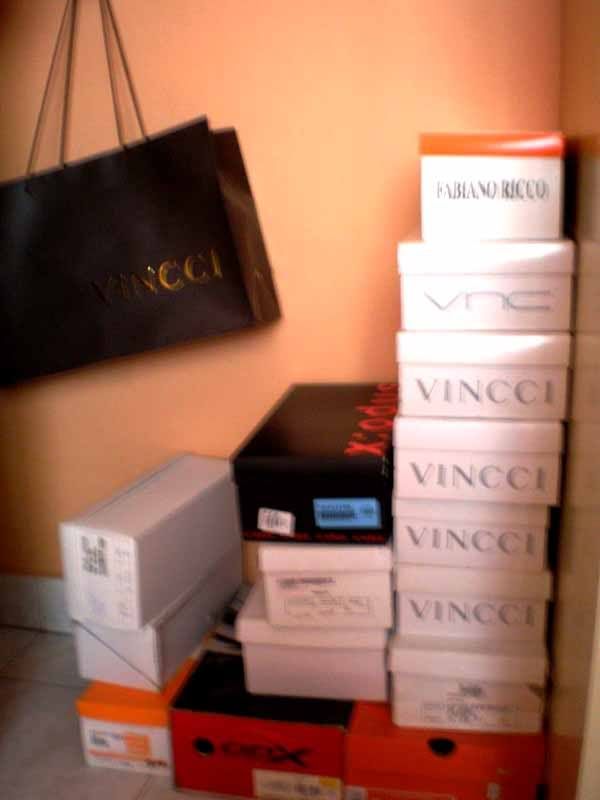 these are two years back i guess. but lately i have been seldom shop for shoes cause 1) vincci no longer produce nice design shoes, 2) i have other interest already, lets say i'm addicted to dresses!
freaking nice right my picture!!!! artistic. i think i'm gonna take up photography course. =) erm these are called *forget what this is called* but whatever it is, my bf's mom made it for me. so sweet right. awwwwwwwww again. =)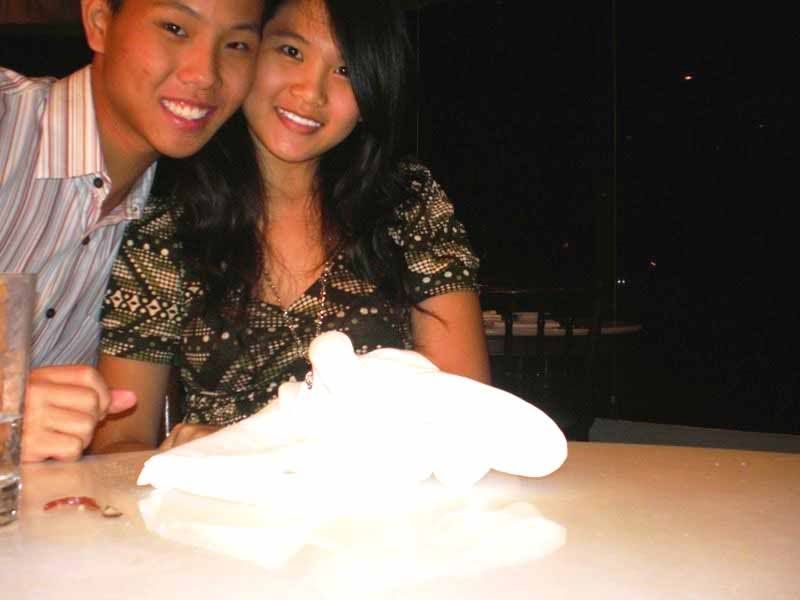 my first romantic dinner with my bf at crown mutiara hotel. awwwwwwwww.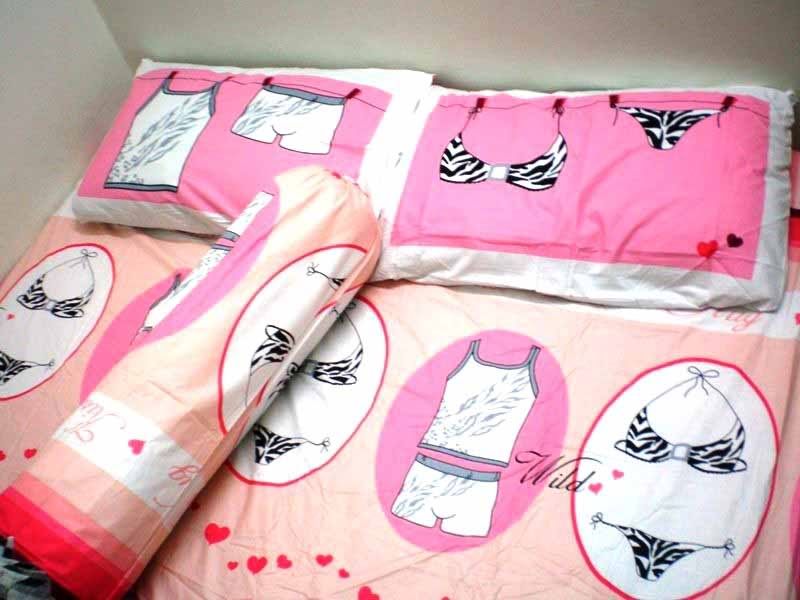 the first day i shifted in to cypress condominium in sungai long. again, awwwwww my bed sheet so cute right!
yeap so im in the room. and this is the hairstyle that i first got my hair dyed. why i got so many hairstyle huh.
taken during church service. sooooo dammmm good right my photography skills. *cannot stop praising myself* ok this is our handphone keychain. my bf and i bought it together but the careless girl i am, i lost mine. hopeless me.

what to do. everyone camwhored in forever21 changing room before but i haven't. so i simply grabbed one dress and try - and let the bf wait outside. kena grumbled by him -_-"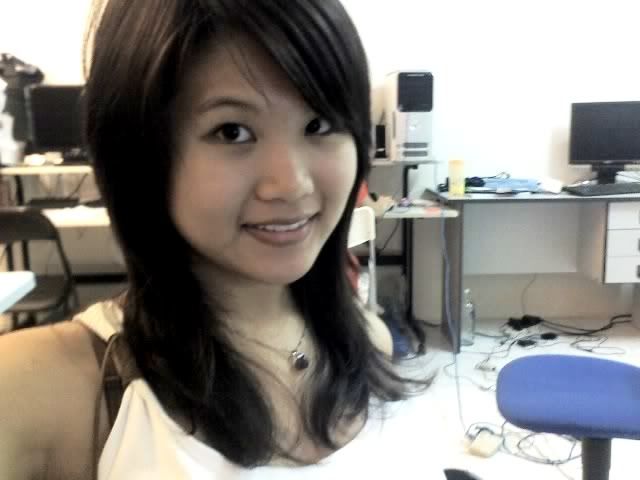 forget whether this is a new hairstyle or not. anyway i'm in my condo's living room! looks like a cyber cafe.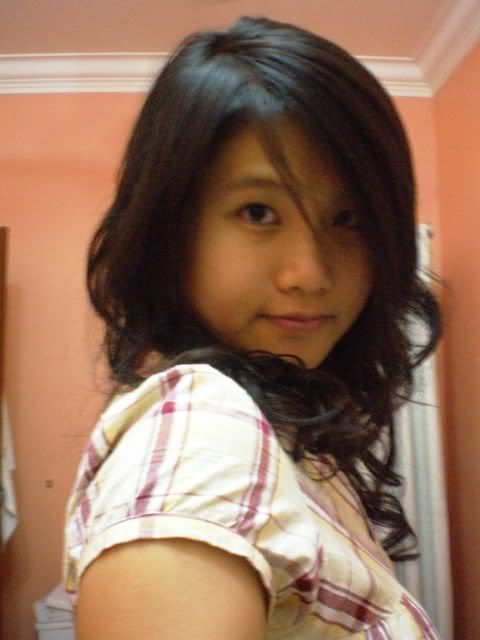 ok my frist time to dare myself to perm my hair!!!!! looks great aint i? and now i shall present to you my last memorable picture, which is kinda pathetic.
.
.
.
.
.
.
.
.
.
.
.
.
.
.
.
.
.
.
.
.
.
.
plucked by my mom!!!!!! HUGE banana! first time i see such fat bananas.
*photo album closed*
bye babi.
p/s: wtf i used up 6 hours to post this blog.